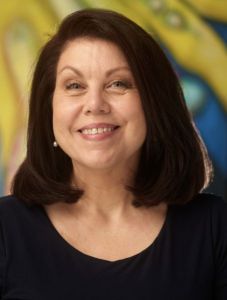 It is my pleasure and honor to serve as the 2022-2023 BOMA Miami Dade Board President.  It is my hope as we push our way into a post pandemic world that we build upon the successes of the previous boards in serving our members.
Our motto for this year is CONNECT. LEARN. GROW! It is my desire that more members CONNECT with each other and really use the BOMA Miami Dade directory as a resource.  BOMA Miami Dade has a wealth of untapped talent right in our directory and I encourage all of you to seek out our members for business opportunities and BUY BOMA.
One of our goals this year is to have more members open to LEARN in certification classes.  As our Miami market continues to grow, we need many more educated and developed professionals to fill those new seats.  In 2021, the Presidents Scholarship fund was established, and it is my goal to have more than $10,000 of scholarship funding available THIS YEAR for members to use for their professional development. I know my RPA designation has added value and earning ability in my career.  The Presidents Scholarship Fund will be open for applications soon and applications will be available for every property manager, property administrator, and engineer.
Lastly, we want BOMA Miami Dade to GROW.  More than ever, we need to be connected as a community to stay on top of the ever-changing landscape in commercial Real Estate; and the only way to do that is to GROW.  Grow our offerings, our education, our events, and our membership.  BOMA Miami Dade is almost 200 persons strong.  However, we should be 3 times that size.  We will be working hard to expand BOMA Miami Dade's reach and connection to the community.
It is an honor and privilege to be chosen to lead you.  I look forward to the great things we can create TOGETHER.
Evelyn Mercado RPA
General Manager Bushburg Properties
President of BOMA Miami-Dade